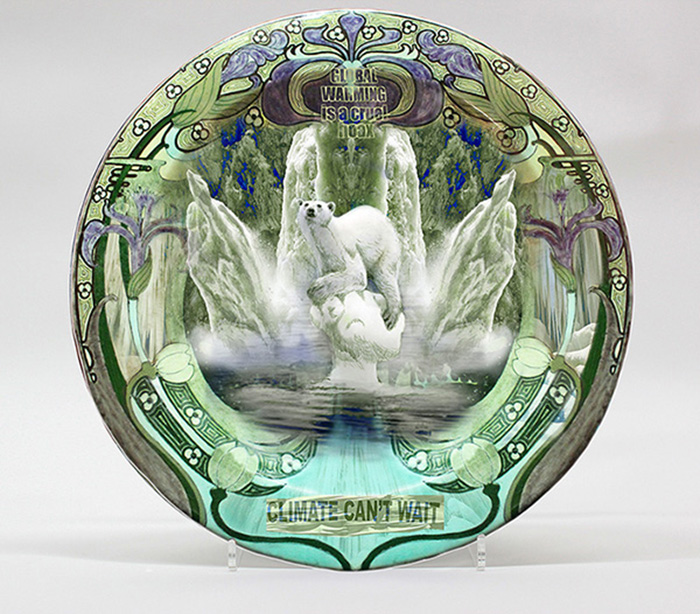 Polarized
2014 48cm x 48cm x 5cm
sculpture: wire, paper-mache, plaster and archival photo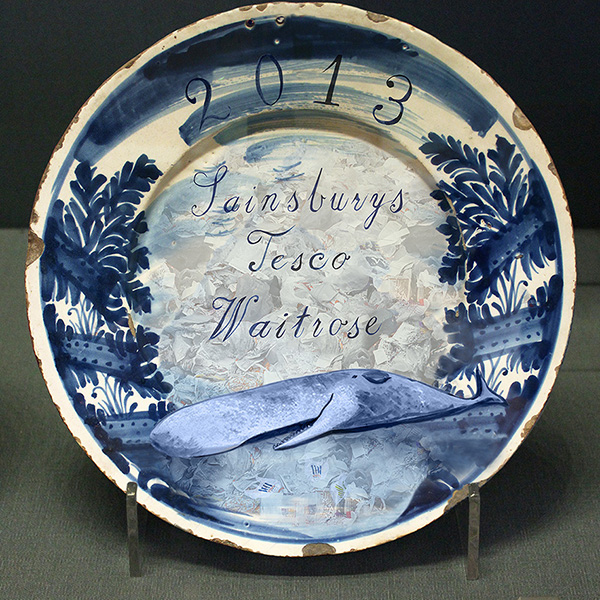 Food Chain
2014 50cm x 50cm x 5cm
sculpture: wire, paper-mache, plaster and archival photo

Based on a plate in the Mares Museum, Barcelona. This year a sperm whale was found dead in Spain with 17kg of plastic inside it...mostly from the giant Spanish greenhouses that supply Major UK supermarkets.
Cash, Clash and Climate - MASLEN & MEHRA
'Whilst earlier works hinted of man's relationship with the environment with a certain poetic subtlety, the latest work of experimental artists,
MASLEN & MEHRA blatantly depicts the nitty gritty of it all, exploring themes such as bailouts, social unrest, housing bubbles and environmental concerns. The earlier philosophical images featuring ghostlike figures in pristine nature are replaced by sculptures that at first appear highly decorative. Whilst each sculpture references an original, historical object with its cultural references, MASLEN & MEHRA succeed in weaving in a new, bold, often startling narrative which speaks honestly of our time'. - Sarah Hughes
Further pieces in the series:http://www.voidgallery.com/Impermanent Collection Ceramics.htm



Bubble Trouble
2014 50cm x 50cm x 5cm
sculpture: wire, paper-mache, plaster and archival photo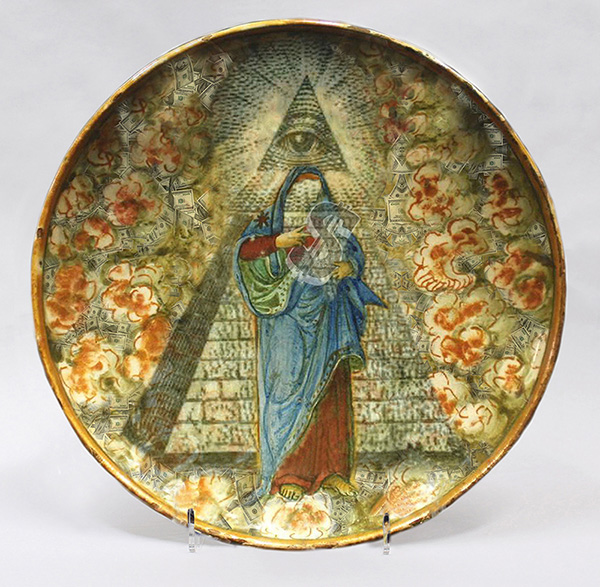 Faith in Fiat
2014 50cm x 50cm x 5cm
sculpture: wire, paper-mache, plaster and archival photo

'For me, the most spectacular moments of thought were created by a collection of plates.
A nostalgic medium usually created in ceramics, but in this case recreated in paper­mache
in the hands of Maslen and Mehra, they are transformed into a sinister community
reflective tool addressing the political, cultural and moral decisions we make and
how they may be addressed as historical artefacts or moments in time. Almost mocking
the way in which we now live compared to our past, they highlight our obsession with
money, power and possessions.'
Ruth Page The Upcoming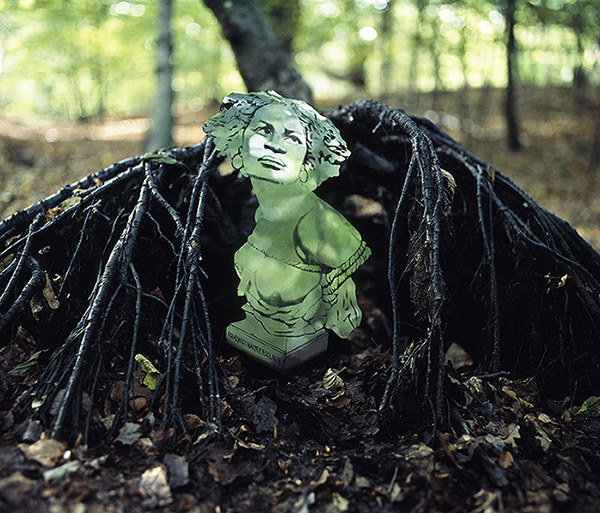 Impermanent Collection (La Négresse, Pourquoi! Naître esclave? J.B Carpeaux 1872)
Durst Lambda dibond and laminated acrylic 120 x 140cm
Temporary intervention with mirrored sculpture and drawing, shot with Mamiya 6 x 7 film camera
MASLEN & MEHRA are known for pushing the boundaries of photography whilst still utilising analogue techniques. The collaborative duo spent four years researching and developing the series Impermanent Collection based on objects in museums all over the world including the Metropolitan Museum New York, Asian Museum of Civilization Singapore, Archaeological Museum Istanbul, V & A Museum London and more.
'This witty collection of photographic images and three-dimensional objects made out of deliberately 'humble' materials by Maslen & Mehra is a commentary on the way in which what seems fixed and eternal is in fact always in flux – not because it undergoes dramatic material change, but because of the fluidity of our own feelings about the objects that museums offer for our inspection. The mirrored silhouettes, which are photographed in various outdoor locations, pick up the shapes, colours and other forms that surround them. Each photograph brings us the record of a single, unrepeatable moment' Edward Lucie-Smith



Latest Release by Elizabeth Beecher Publishing
Maslen & Mehra - Impermanent Collection
by Maslen & Mehra and Edward Lucie-Smith

This multi-touch eBook created in iBooks Author offers an amazing range of interactive features enabling you to "experience" MASLEN and MEHRA's Impermanent Collection as if being given a private tour by the artists themselves.

It includes Images of MASLEN & MEHRA's series Impermanent Collection, installation views of select pieces from this series in a recent London exhibition, text by renowned Art Historian, Edward Lucie-Smith, audio comments regarding the work by the artists and a film regarding Impermanent Collection/ Maslen & Mehra presented by Edward Lucie-Smith and produced by Tristan Vince.

.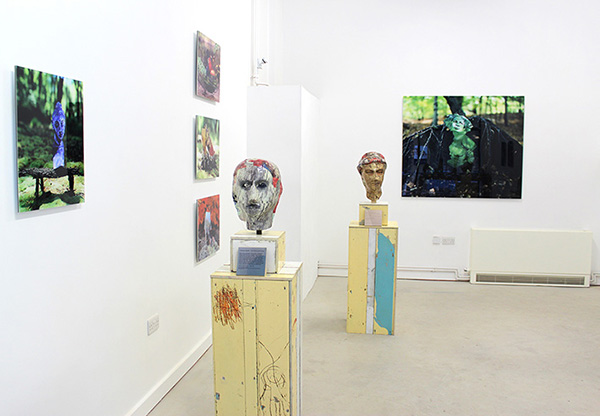 Photo-sculptures: wire, paper-mache, plaster and archival photographic print
plinths: recycled wood