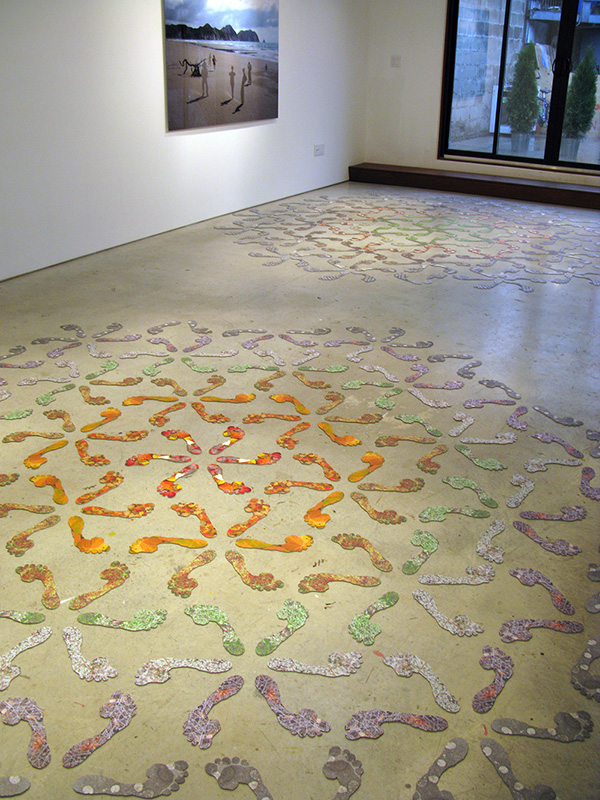 Installation
Island (Algonquin Park, Canada) 2011
186 elements
CNC archival durst lambda on Foamex
Island (Epping Forest United Kingdom) 2011
198 elements
CNC archival durst lambda on Foamex

The exhibition includes the world debut of new installation work. Titled 'Island', the installation describes the contained areas of conservation that dot the modern world. Two large-scale floor pieces, comprised of a series of footprints, each describe a surface documented on research trips to Algonquin Park and Epping Forest. The outer rim of each floor piece represents a man-made surface and contained within this border are details of leaves, moss, earth and flowers. The irony of these areas of conservation lies in the consistently high numbers of people who use them. We value these spaces for their absence of people and for nature, which is less impacted by man. Yet we seek them out and enjoy them in droves. In these works man is both present and absent alluding to this delicate symbiotic relationship.